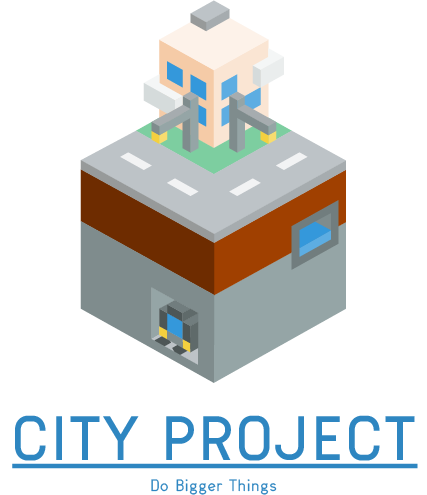 What is City Project?
The City Project is a Supersoul project with an undefined due date, its goal is to create a realistic, autonomous and functional city inside Minecraft.
The project was launched in 2015, through the years of improvising and revamping, the project now covers the areas of architecture building, road building, railway system management, urban planning, graphics designing, 3D modeling and much more to come.
With the efforts of our team members, the city features functional traffic lights, railway, game centers, malls, and much more.
Why do you guys do it?
It's like building your own town with your friends, but in a much larger scale. It is impossible to build a house with our own hands in reality, but Minecraft makes it possible. Block by block, we turn our city in our imagination into reality. This is our ideal city.
Take a look at the City Project Trailer here!
Can I help?
YES! If you're passionate about building a city, if you have your own ideal city in your mind, or if you have some sort of crazy ideas to integrate our ideas into the Minecraft world, you can always apply to become a member of the City Project!
Simply click the "Apply" button in the menu!
I want to know more about the project!
Navigate using the menu!
In the "Features" tab, you will see the features and achievements of the current city in images or videos.
In the "Map" tab, you can see the map of the city.
In the "Gallery" tab, you can see screenshots of the current city in a greater variety.
In the "Apply" tab, you can learn more about the different job positions in city.
In the "Downloads" tab, you can download resources related to the City Project.
In the "Members" tab, you can check out our current City Project Team.
In the "Plans" tab, you can see plans related to the future expansion of the City Project.